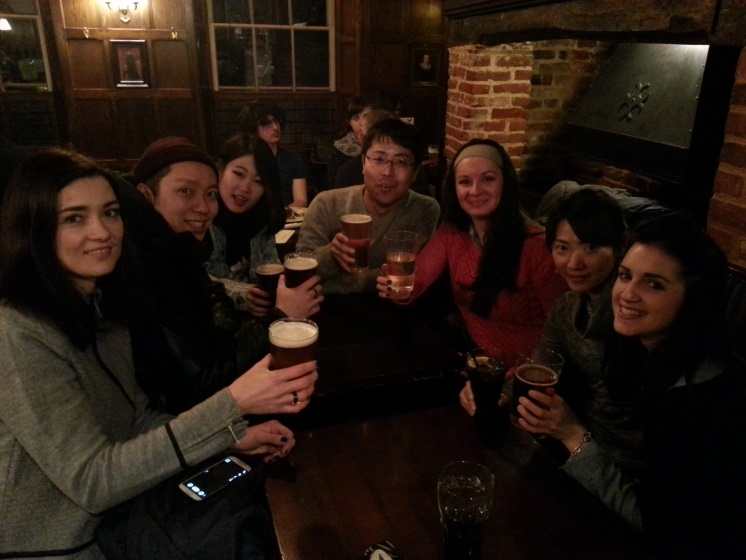 On Tuesdays we take the newest students at Bell on an orientation tour of our fabulous city. We take them from school to the city centre and highlight where they can find useful things such as the city's two large shopping centres, the post office, banks, opticians, places to eat (of which Cambridge has plenty) and the Cambridge market on market square 6 days a week!
As well as useful areas of the city we also show students some of our more famous buildings including Kings College founded in 1441 by Henry VI, Gonville and Keys College, and Trinity College founded by Henry VIII – it's the richest college in Cambridge!
Afterwards we meet other students in The Eagle pub for a well earned drink and a sit down! The Eagle is famous for the announcement of the discovery of DNA by Watson and Crick and also for its RAF bar where, in the Second World War, airmen based near Cambridge burnt their signatures into the ceiling so they would be remembered should they not return. The signatures are still there.