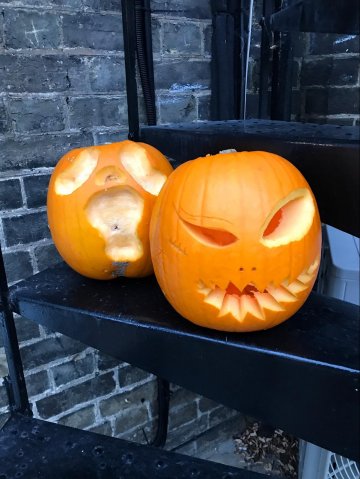 The weather gets colder, and the nights get longer, but there's a lot to celebrate at this time of year: in England, we've been carving pumpkins to celebrate Halloween since the mid-19th Century, and it's great fun keeping the tradition alive every year.
Not only are we celebrating the devilish delights of Halloween with pumpkin carving, film nights and ghost tours, there's also the Cambridge Festival of Ideas. This festival is a time to be more seriously intellectual, philosophical, sociological, scientific and technological, and, at this time, Cambridge University colleges and museums widen their doors to invite everyone to guided tours, workshops and talks.
And we've still got bright highlights to welcome in the dark nights to follow: fireworks galore to kick off November and then everything suddenly becomes a little bit Christmassy: Christmas lights sparkling around the city, Christmas markets selling local goods, ice skating outdoors at Parker's Piece, Christmas dinners, trees and mince pies and don't forget punting for the odd sunny winter's afternoon!