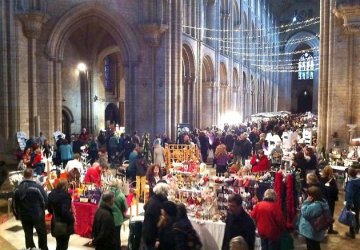 All the students – and staff! – of the Cambridge Academy of English agree that November is a fantastic time to be in our region. There are so many cultural delights and events to look forward to.

It all starts on 5th November with the traditional firework displays all over the East of England, with a very special, and free one, right in the centre of Cambridge. You can see it and hear it from miles around. A funfair and street food make it a great evening for our language students. Later on this month, it will be time to put on your ice skates and try your skating skills on Parker's Piece in Cambridge. Christmas lights will be switched on in Cambridge and the other towns and cities in our region later in the month. For students looking for the chance to admire one of the most beautiful cathedrals in the country and to buy some gifts at the same time, there is simply no better place than the Ely Christmas Market on the 18th and 19th November.

Happy November from everybody at the Cambridge Academy of English.