Manage a school? Then join us, because...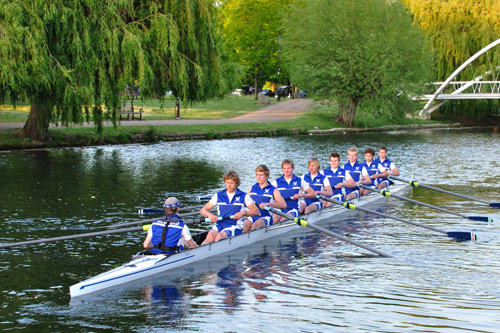 ...there's STRENGTH in numbers.
Do you ever feel that EFL in Eastern England doesn't punch at its weight?
Do you get fed up with trying to explain where you are based, just because it's not near London, Bristol or Edinburgh? Or perhaps you wonder if you're paying your local host families, or your agents, too much? Or not enough? Is the idea of sharing the costs of your free-time activities programme interesting?
If any of the answers to these questions is 'yes', it's time you considered joining us at English UK East.
Eligibility
As long as you are a member of English UK and you are based in any of Bedfordshire, Cambridgeshire, Essex, Hertfordshire, Norfolk, Northamptonshire or Suffolk, you are eligible to join.
Conferences
You will be able to share in useful information and expertise at English UK East conferences and workshops (we usually get together three times a year to discuss local and national issues).
Visits from agents
We organise inbound 'fam trips' for groups of interested educational agents who might not normally come your way but who'll always take the chance to visit several schools/colleges 'in one go'.
Visits to agents
You can join one of our foreign 'roadshows' yourself. This will enable you to meet a whole database of agents in a given country over a day or two. (And the bonus here is that you'll get to know your colleagues from other teaching outfits much better as you travel around with them.)
Effective Representation
A lone school or college complaining about visa policies or lack of good transport links is not guaranteed to get the attention of the media, let alone a hearing from local government. A trade body representing 20 or more outfits packs a much bigger punch!
Come and join us!
Please contact the Chair of English UK East, Frank Pinner, on frank.pinner@bellenglish.com